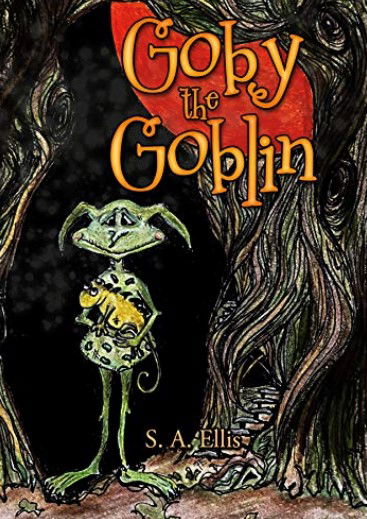 My daughter kept telling me to write down the stories I use to make up and tell her when she was a little girl. When Bianca was 2/3 years old I was going through a difficult time, my daughter's father was not on the scene and my father had a terrible mental illness so I could not rely on my parents for support. Money was tight so I use to make up stories to tell Bianca. She loved them and they have stayed with her throughout her life. The pandemic has been such a traumatic experience for so many and lockdown has been so restrictive, it has been a challenge to occupy your time. Bianca knew how restless I would become and convinced me to start writing down my stories. Hence, Goby the Goblin was born and it has been my panacea to get me through the pandemic.
I have realised that if you put your mind to it and become methodical and put aside an hour or so everyday, you can achieve good results, no matter what it is that you have your sites on. Just be diligent and work to a programme and don't give up.
If you have an idea, don't dismiss it and automatically think no one would be interested, this simply isn't true. You will appeal to a genre, so pick up your pen, or tap on your keyboard and start writing your ideas down, you will be amazed with what you can achieve if you stick to a plan, give yourself a timescale of when you want to complete your book and get started.